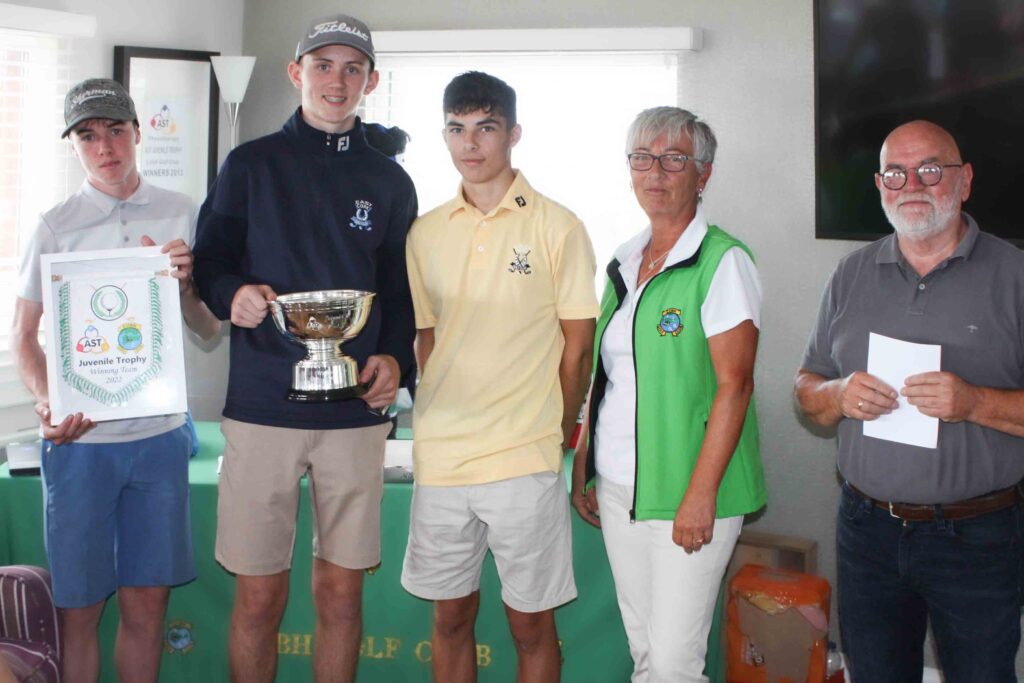 August 24th was a big day for many Cork junior golfers. The AST Youth Trophy, one of the most attractive Junior golf competitions on the Cork golf calendar was played today – with shotgun start (well, was it a car horn, maybe)!
As in the past, the competition was sponsored by AST Physiotherapy, Cobh, who put up brilliant prizes and subsidised food for all participants – a great thank you to AST! Well, let's not forget all the volunteers at Cobh Golf Club and the many volunteers, Youth Officers and driving, encouraging, proud or consoling ,parents from participating clubs, indeed! 
14 Teams of 4 participated on a glorious, partly sunny day, with boys and girls from eight clubs in the area.
Team East Cork 2, with Sean Crowley, Dan Donovan, Josh Hogan and Aiden O'Connor took the spoils and were the announced winners of the AST Trophy in 2022! Congratulations!
For 9 younger golfers, a 'Chipping & Putting' competition was the highlight of the day!
The 'buzz' was great – and please, can we all come again in 2023?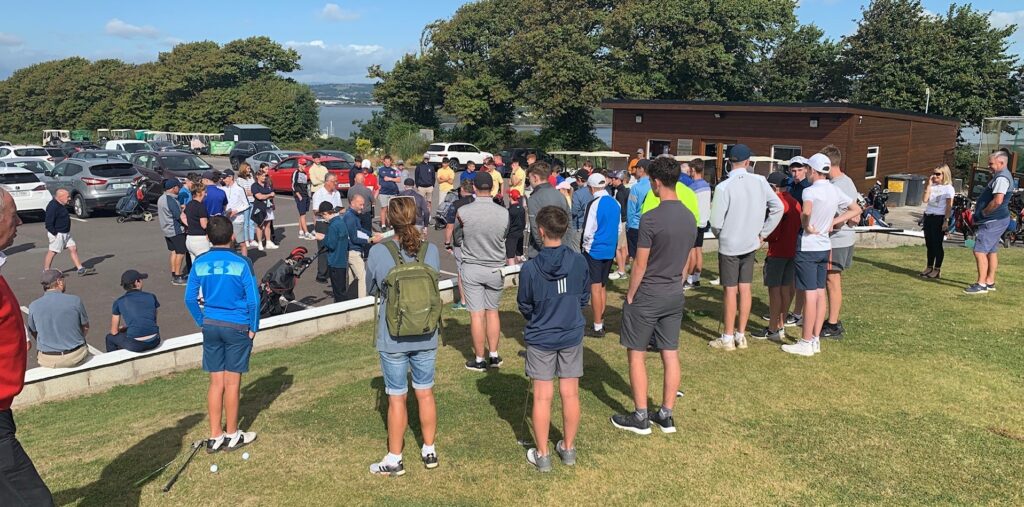 The teams coming in 2nd to 5th place are pictured in the gallery below, with 2nd place going to Team East Cork 1, 3rd place to Mahon Point GC, 4th place was shared between Cork GC Team 2 and Fermoy GC Team 1, and 5th place went to Team East Cork 3. Further down is a gallery of Individual winners, and another gallery with shots from the day in general (and some players 'in action'). 
Individual prices went to:
1st: Daragh O'Brien, Mahon GC, 49 pts
2nd: Cathal Murphy, East Cork GC, 42 pts count  back
3rd: Ben Doyle, Blarney GC, 42 pts count back
Longest Drive: Cathal Murphy, East Cork GC
Closest to pin: Cian Milgin
And below are further 'Shots Of The Day' – enjoy!