Cobh Golf Club's 2022 Captain and Chairman Tony Reddin holds his Captain's Prize for the Gents from 29-31 July this year, and for the Ladies on Tuesday, 02 August.
Congratulations to Tony for a great year so far, and best of luck for the coming few days. Record participation is expected.
Watch the space, updates and results will be posted below and on our social media.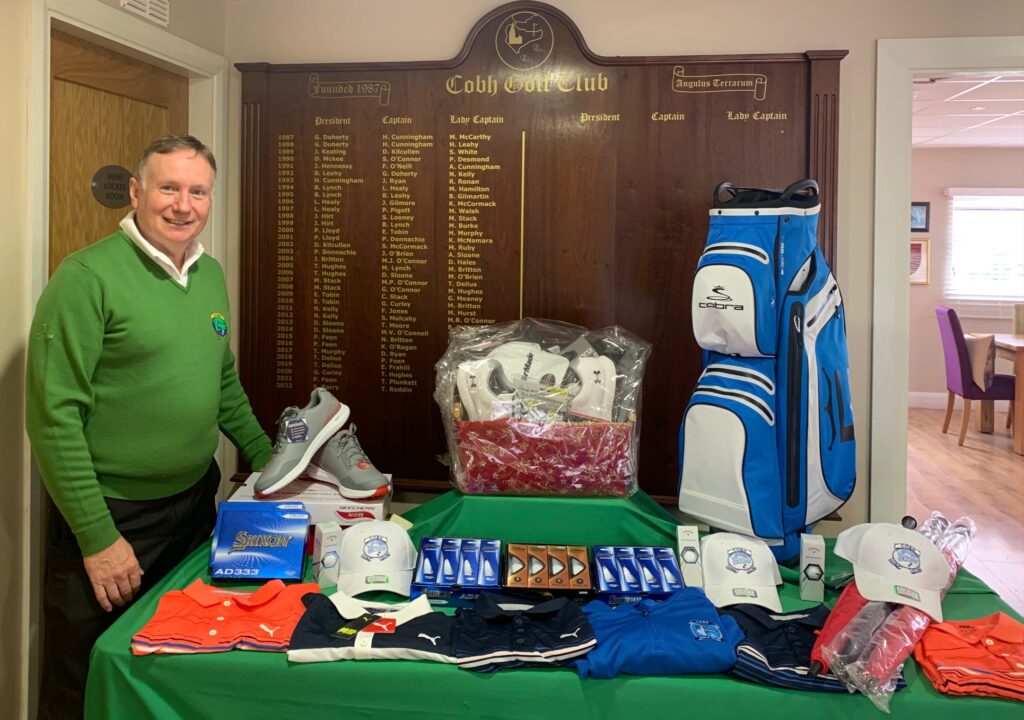 Congratulations to Gent's Winner Gordon O'Riordan!
Please see all winners in the Gents categories on the right.
In the Ladies Category, the following were the winners:
Winner: Marian Britton 30/38 c/b
Runner Up Mags O'Connor 22/38 pts c/b
Gross Carol Forrest 15/23
3rd Teresa Delius 24/36 c/b
4th Liz Ryan 40/36
5th Rose Higgins 24/35 c/b
Past Captain Marguerite O'Brien 32/33 c/b
Front 9 Ann Seery 39/20
Back 9 & Longest Drive Mary Feen 25/17 c/b
Nearest to Pin Brid O.Connor 9ft 11
9 Hole Comp. Sandy Bronkhorst 22/13
A big night of Prize presentations for both, the Captain's Prize and the Lady Captain's Prize winners will be held on 20th August in the clubhouse!