Cobh Golf Club has a thriving Ladies Section. We are not many – but as many would say, 'the Ladies hold the Club together'!
And we always welcome new Lady members to the Club! If you are old or young, experienced, or only starting out – you will find support and help and probably a few new good friends. 
We Ladies have our competition days usually on Mondays (over 55s) and Tuesdays (everyone) – but of course you can also play weekends (we are after all, an equal rights Club and have signed the 'Women in Golf' charter). In between, we organise fundraisers, fashion shows, sometimes comedy or theater shows…
Our Lady Captain Liz Ryan (in below picture second from right, front row) has just taken over the reigns from ex Lady Captain Marian Britton (on the other side of our Club Pro David O'Sullivan) – and we are looking forward to a brilliant new golfing season, with lots of games, enjoyment and laughter! Come and join – or try it out – call our Pro David on (021) 4 812 399.
We see you soon! Liz Ryan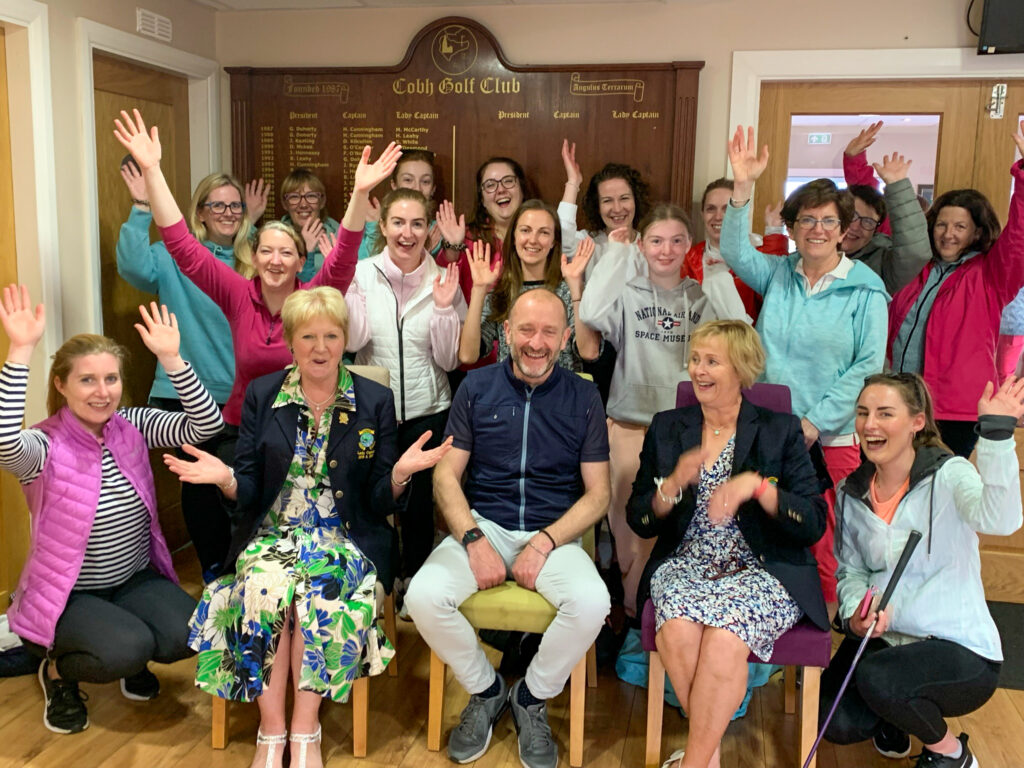 The Group of 'Get into Golf 'ladies from 2022, with former Lady Captain Marion (front, 2nd from left), Golf Club Pro David O'Sullivan and new Lady Captain Liz Ryan (front, 2nd from right)