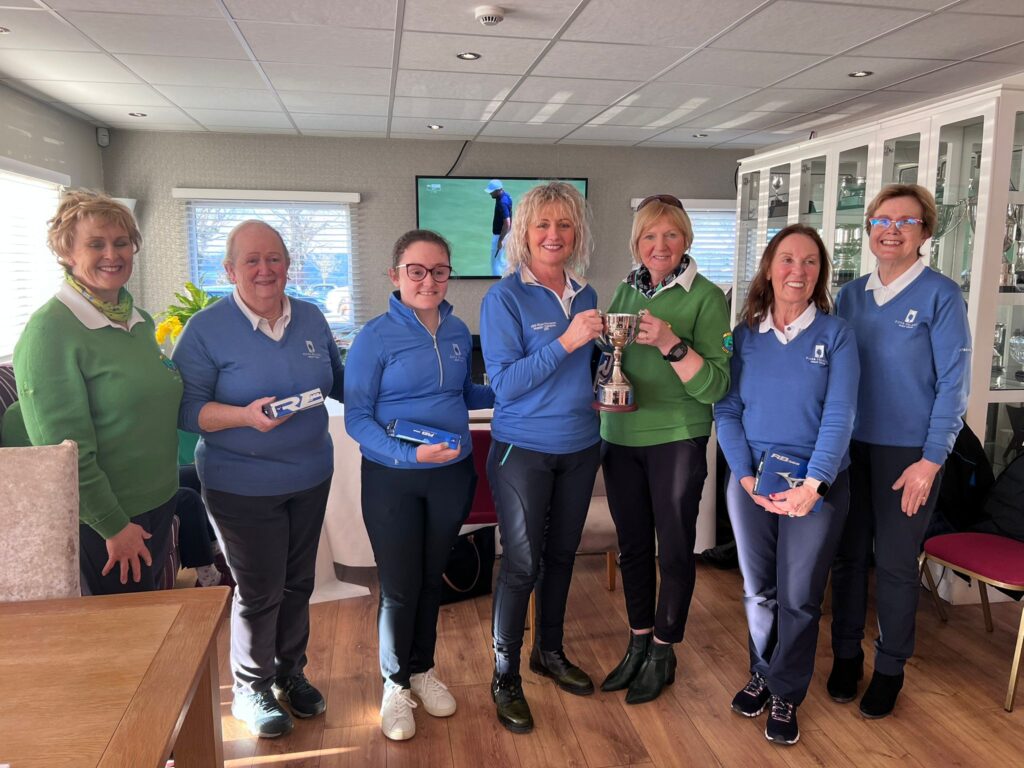 In its 10th year, the annual Ladies 'Neighbour's Cup' was once more heavily contested by 10 Ladies teams from teh Cork area. 
The weather was kind to the players, as the rain miraculously stopped on the day of the competition, and made for good competitive playing conditions. 
Fota Island's team proved unbeatable on the day, not only winning the team competition and Cup, but also claiming 'Nearest To Pin' (Jean Downey), and 'Best Individual Score' (Julia Falvey Ryan). The 'Longest Drive' was won by Emer Murphy, Castlemartyr GC.
All agreed this was a great day of golf and good preparation for upcoming League games.